An Award-Winning Health Documentary about root cause medicine and America's #1 killer – Chronic Inflammation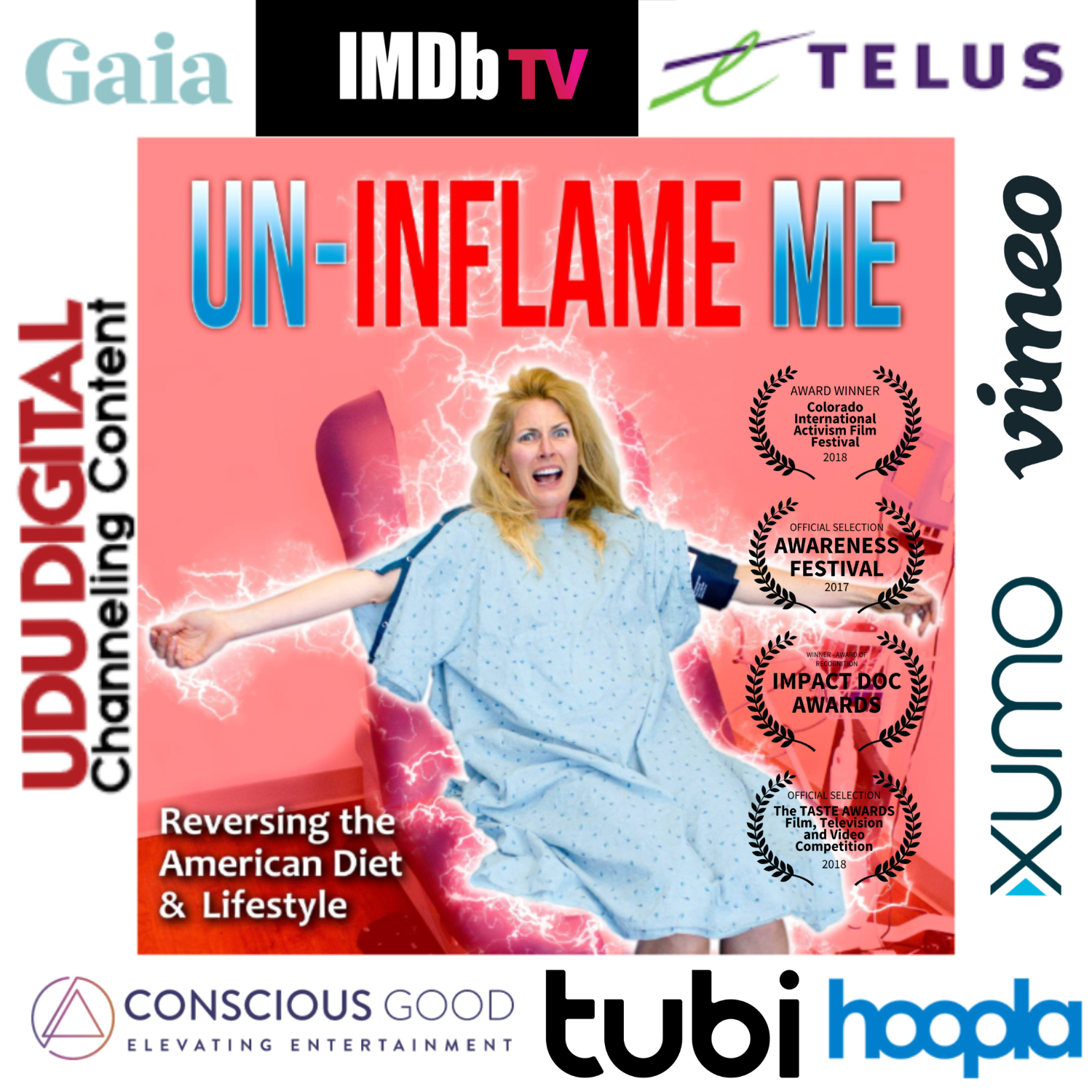 Award – Winning Health Documentary "Un-Inflame Me: Reversing the American Diet & Lifestyle"
On the following video on demand outlets: Tubi TV, The Roku Channel, Amazon Prime TV, Amazon IMDb TV, Vyre Network, Plex, Xumo, Vimeo. TV Mucho, Gaia. UDU Digital., CGoodTV and Telus.
ABOUT FILM: Did you know the top 8 causes of death in the U.S. are due to chronic inflammation? But what is chronic inflammation and how do you get rid of it if you have it? This documentary is an inspirational story of a woman who got a second chance to reverse her health and took it. Through her journey to become well, she learned about a whole new medical world geared towards prevention, lifestyle changes, eating real nutritious food, disease reversal and getting to the root cause. Through interviews with experts in the field, she shares the little understood leading cause of death in the US – chronic inflammation and how to combat it. The documentary covers autoimmune disorders to diabetes, cancer prevention to heart disease, to why kids are getting more food allergies nowadays and the rate of autism is increasing. Once she becomes well, her mission is to help others become healthy and stay healthy including America's future – our children.
An Award-Winning Health Docu-Series about boosting your immune system and natural healing.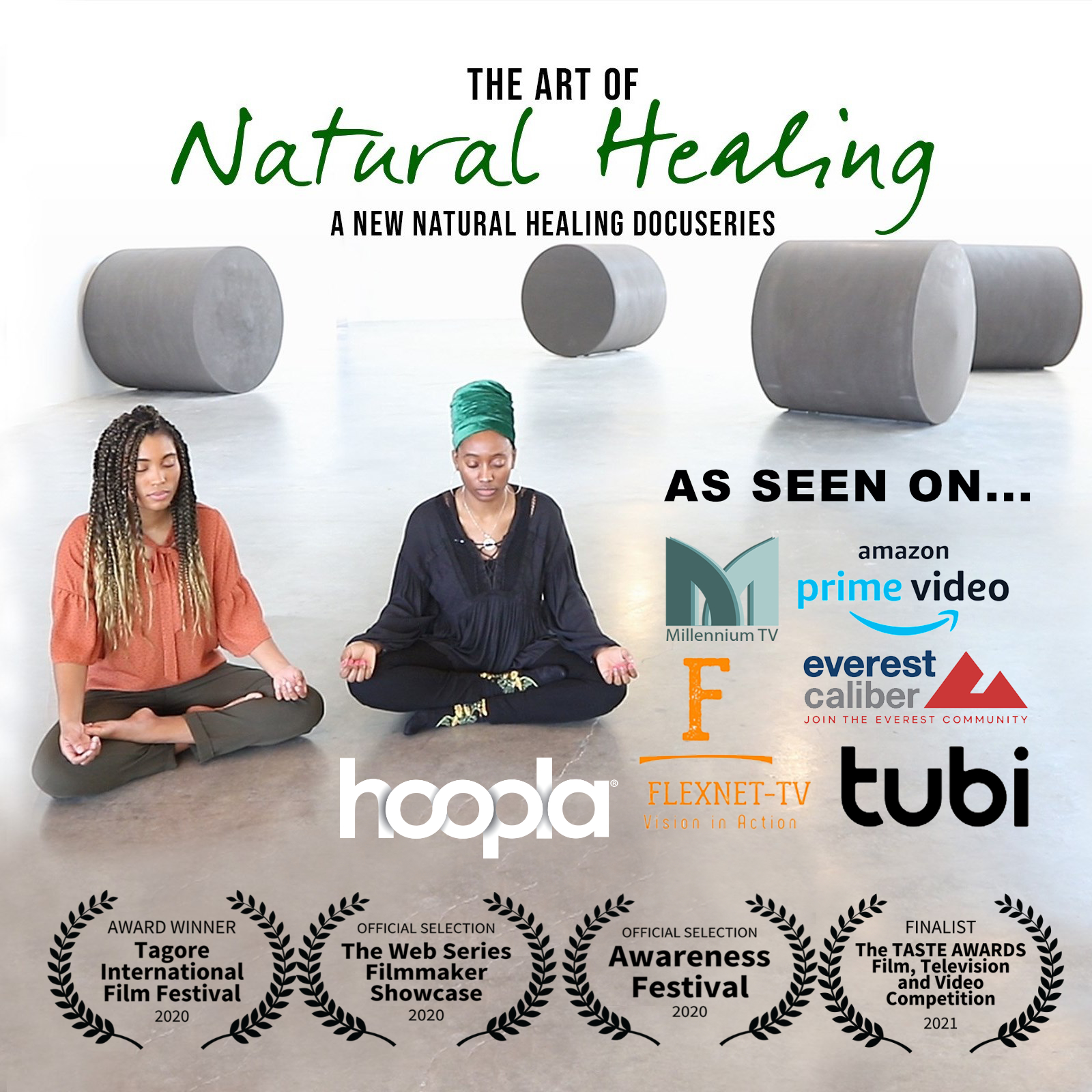 Award – Winning Health Docu-series "The Art of Natural Healing"
On the following video on demand outlets: Tubi TV, Amazon Prime TV,  Hoopla, FlexNetTV, Vimeo,  Caliber Video and Millennium TV.
Boost your immune system naturally and thrive from the inside out. Join us on this wellness journey with the only naturopathic physician sister duo in the world lead by Dr. Asia Muhammad, ND and Dr. Krishna Muhammad, ND. They will discuss in depth inflammation, the microbiome, provide immune boosting recipes, practice and MORE. Grab a notepad and pen. Be prepared to absorb tons of valuable, practical information and demonstrations you can do at home.